COMMUNITY FOCUSED HEALTHCARE
Family Medicine Residency Program
Teaching Health Center
Over 50 years as the safety net provider for all.
About Our Program
Welcome to the Delaware Valley Community Health (DVCH) Family Medicine Residency Website!  We are very excited to be the first Teaching Health Center (THC) in our great city of Philadelphia and starting a new 4-4-4 ACGME accredited residency in Family Medicine.  DVCH is a Federally Qualified Health Center (FQHC) organization currently operating 9 sites throughout the Greater Philadelphia and Delaware Valley region.  DVCH has been providing community focused, affordable, accessible, and culturally competent care throughout the Delaware Valley Region for over 50 years and this dedication to underserved and safety net healthcare form the foundation and culture of our residency training program.  Our culture focuses on team-based approach and a supportive and inspirational environment to optimize your training and experience.  Our FQHC based training includes outpatient adult, pediatrics, geriatrics, MAT, HIV, express care, behavioral health, and community medicine.  In addition to our FQHC based training, residents will also experience a full range of clinical training including inpatient adult and pediatrics, emergency medicine, L&D, palliative medicine, ICU, newborn nursery, radiology, cardiology, surgery, sports medicine, and dermatology.
Program Mission Statement
The mission of Delaware Valley Community Health, Inc. Family Medicine Residency Program is to create a community-based learning environment for Family Medicine Residents where physicians are inspired to develop expertise in Primary Care and to dedicate themselves to the care of underserved patients, their families, and their community. DVCH responds to the need for urban-based medical training through our dedication and commitment to Graduate Medical Education.
Message from Program Director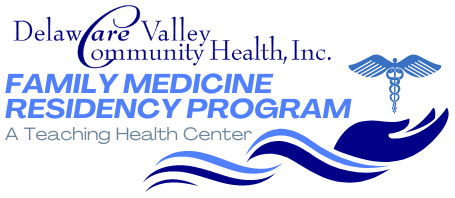 Greetings and thank you for your interest in our new and innovative ACGME accredited Family Medicine Residency Training Program!  I am thrilled to offer residency training at the first Teaching Health Center in Philadelphia.  As a Federally Qualified Health Center, residents will be an integral part of the community caring for underserved patients and families. Our goal is to develop culturally competent and empathetic physicians through experiential learning in our community.  A trusting, supportive, and team based culture is what we will build here together at DVCH.
DVCH has been a pillar of safety net care in Philadelphia for over 50 years.  We operate 9 sites and two will be available for resident continuity hours: Maria de los Santos (primarily Spanish speaking) and Fairmount Primary Care Center (primarily English speaking).  However, residents will also spend time at many of our other sites to get a sense of the tapestry of safety net care necessary to care for the whole community.
In addition to the traditional training modalities and ACGME requirements of Family Medicine training including clinical care and didactics, residents will also be required to complete three longitudinal projects focused on 1) Community 2) Research and 3) Quality Improvement.  Residents will be paired with a faculty member to mentor on the various projects.  We are lucky to have a dedicated faculty with diverse interests including addiction medicine, pediatrics, women's health, wellness, geriatrics, palliative medicine, HCV and HIV care.
No residency program evolves successfully without a strong voice from the residents.  Our residents will not only be heard but will be encouraged to lend their voice to various DVCH committees, workgroups, and initiatives so we can grow together.  Resident wellness is a priority to create a supportive, team-based, inclusive learning environment to optimize your residency training.
At DVCH, we have a passion for community based underserved care.  If you would like to be trained in such a setting and share our passion then I look forward to meeting you on the interview trail!  Feel free to email me directly with any questions.  simmonsb@dvch.org.
Brent Simmons, MD, FAAFP
Program Director
Chief Graduate Medical Education Officer
Block Schedule/Curriculum

As seen on the above block schedule, the DVCH curriculum is in-line with the new 2023 ACGME program requirements and gives residents 6 blocks worth of elective time to pursue their clinical interests.  The geriatrics and community medicine curriculums are longitudinal and residents will get experiences in both throughout all three years of residency training including long-term care, medicare wellness visits, and community sites outside of DVCH.
DVCH FM Residency Program will have protected time one half day per week for weekly conference series.  This conference series will include traditional didactics, workshops, group activities and trainings, and monthly journal club.  In addition, the curriculum includes monthly Morbidity and Mortality conference, board prep/review, and case-based morning report.
DVCH Sites
MDLS is our largest outpatient site and FMP for residency training.  All residents will spend time at MDLS and is one of two available options for resident continuity clinic.
FPCC is our other FMP for residency training. All residents will spend time at FPCC and is one of two available options for resident continuity clinic.
NRHC is our third largest primary care center.
GMC is the home to our MAT clinic and main training site for HIV health.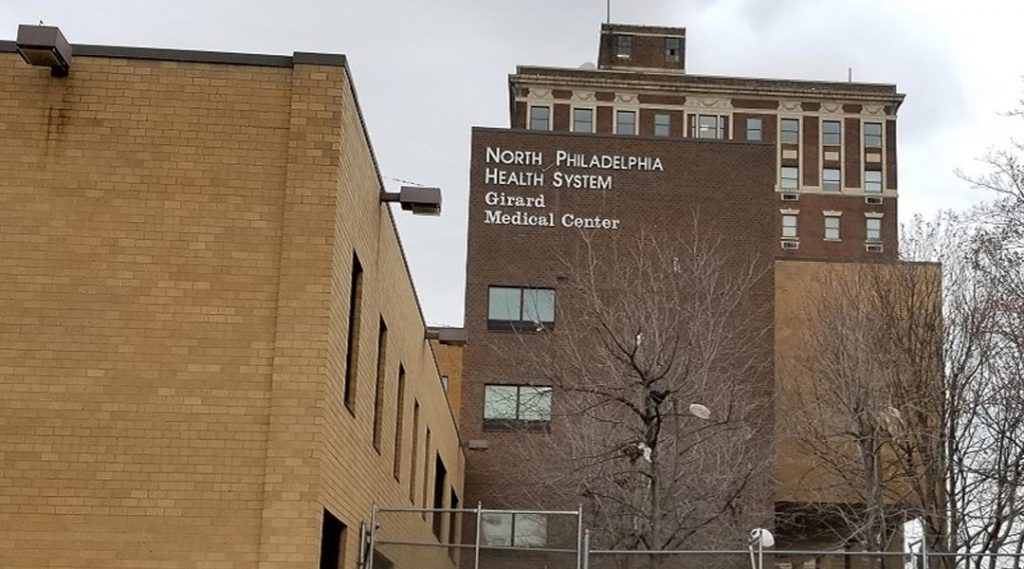 MDLSWH is fully staffed by board certified OBGYN providers and one of the sites for outpatient maternal health and GYN care.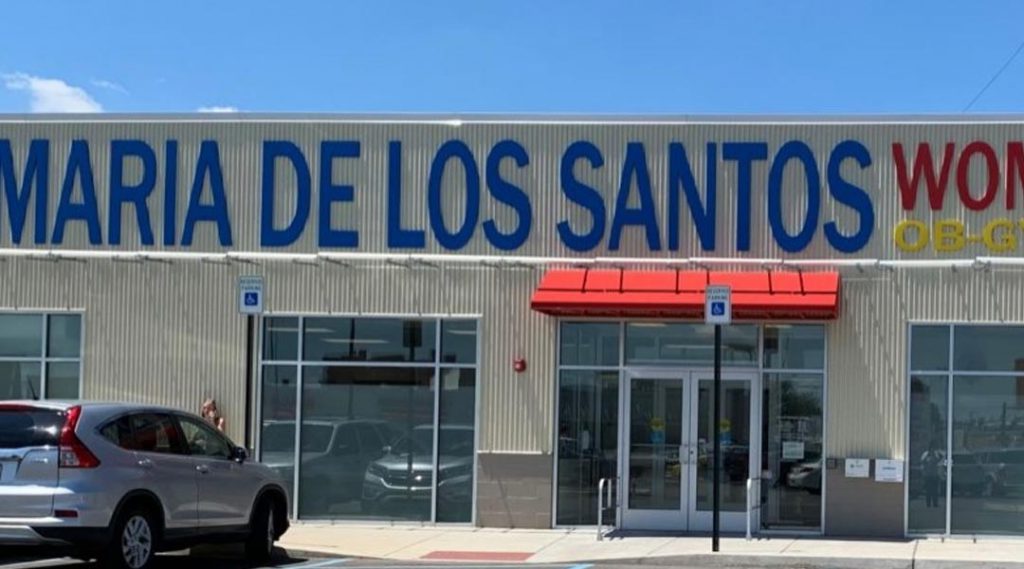 Residents will spend time at MDLSEC for urgent same-day visits.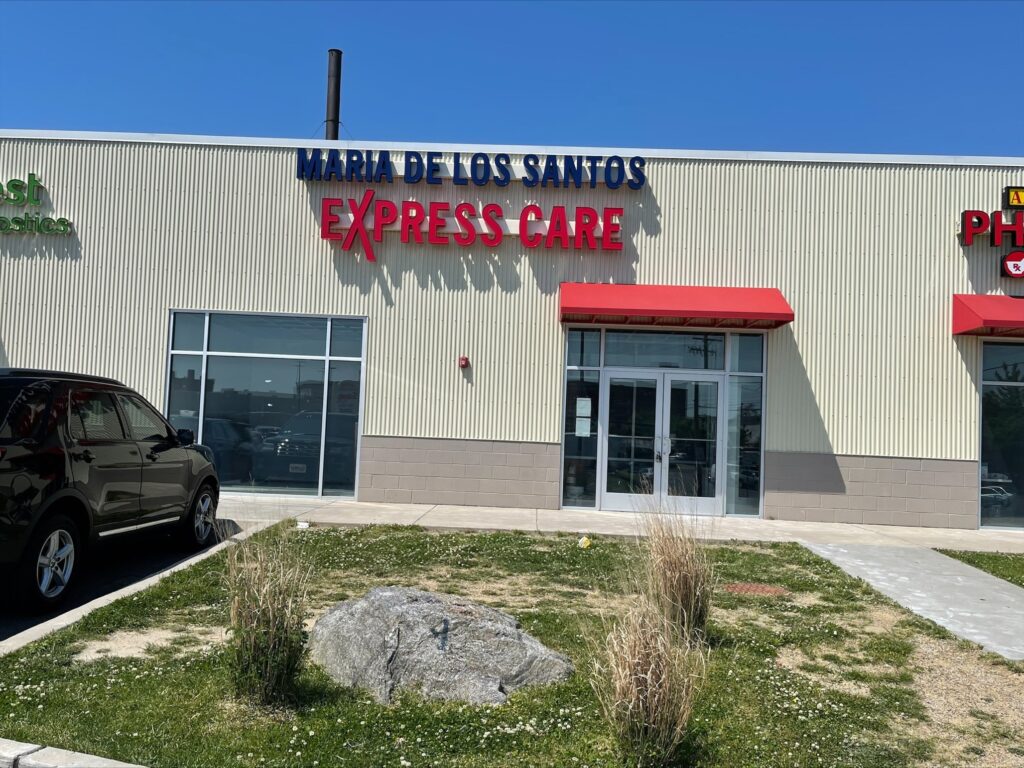 Hospital Affiliates
DVCH has partnered with Einstein to create a Family Medicine Inpatient service combining residents and inpatient attendings from DVCH and Einstein Family Medicine.
All adult inpatient rotations will be done at Einstein including inpatient family medicine, emergency medicine, ICU, and radiology.  In addition, our residents will rotate through Einstein's newborn nursery.
DVCH residents will rotation through St. Christopher's Hospital for Children for their inpatient pediatrics and pediatric emergency medicine blocks.
Subspecialty Outpatient Rotations
DVCH residents will rotate through various community based subspecialty offices to round out their training including cardiology, palliative medicine, dermatology, sports medicine, and surgery.
Faculty
B. Brent Simmons, MD, FAAFP
---
     Program Director
     Chief Graduate Medical Education Officer
     

Specialty:

 Family Medicine, Geriatrics, Palliative Medicine
     

Location:

 MDLS, FPCC, NRHC




Daniel DeJoseph, MD
---
     Teaching Faculty
     

Specialty:

 Family Medicine, Geriatrics, Palliative Medicine, Addiction Medicine
     

Location:

 GMC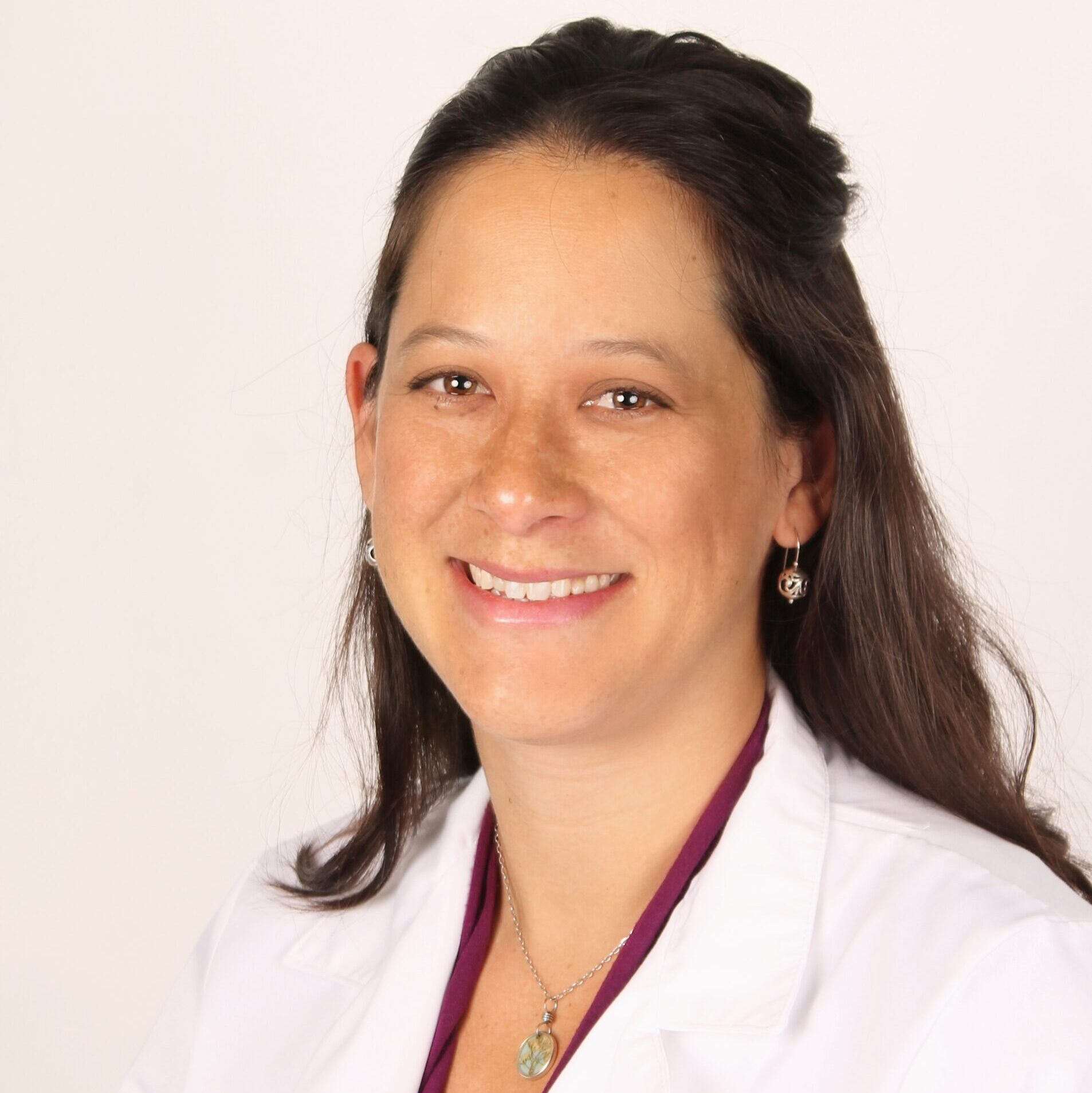 Julia DeJoseph, MD, FAAFP
---
     Teaching Faculty
     Chief Medical Officer
     

Specialty:

 Family Medicine
     

Location:

 MDLS



Evan Gooberman, DO, MPH
---
     Teaching Faculty
     

Specialty:

 Family Medicine
     

Location:

 MDLS, MDLSEC




Karen Lazarus, DO, MPH
---
     Teaching Faculty
     

Specialty:

 Family Medicine
     

Location:

 MDLS, MDLSEC




Lucia Tome, MD
---
     Teaching Faculty
     

Specialty:

 Family Medicine, Addiction Medicine
     

Location:

 MDLS, GMC




Henry Su, DO, FACOOG
---
     Teaching Faculty
     

Specialty:

 OB/GYN
     

Location:

 MDLSWH




How to Apply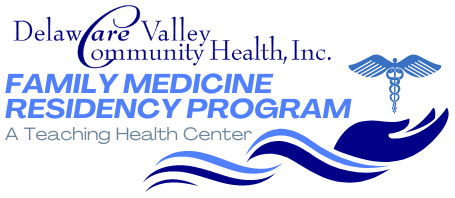 DVCH recognizes that diversity in our work force is a valuable asset and strive to provide an inclusive work environment in which different ideas, perspectives, and beliefs are respected. We are proud to have a very diverse workforce reflecting the great diversity of our city of Philadelphia. We will continue this long-established practice at DVCH through our resident recruitment to continue promoting this work environment regardless of ethnicity, race, age, country of origin, religion, sexual orientation, or gender identity.
Application requirements
Applications must be submitted through ERAS (Electronic Residency Application Service) and need to include:
Medical School Transcript and MSPE (Dean's Letter)
USMLE or COMLEX transcript

Applicants must have a passing score for Step 1 and a passing score for Step 2 prior to the Feb 1st before the Match

Minimum 3 Letters of Recommendation
Personal Statement
Curriculum Vitae
ECFMG Certification (if applicable)
Eligibility
DVCH requires graduation from an accredited medical school.  Applicants must be a US citizen or hold a J-1 visa.
Resident Wellness
DVCH highly values resident well-being which involves not only identification and acknowledgement of the importance of self-care, but also the importance of supporting each member of the health care team and sharing the responsibility of each other's well-being and self-care.  This team approach to well-being is an important component of professionalism as a residency competency, necessary to promote residency culture, and to prepare for burn out prevention throughout your career.
In addition to the ACGME Requirements for Well-being, DVCH Family Medicine Residency supplements Well-being with the following programs for residents:
Balint
Co-facilitated by a Behavioralist and a faculty member, Balint is a case-based discussion group to better understand the clinician-patient relationship with a focus on perceptions about the patient's and physician's feelings and their experiences with each other.  Balint group will meet monthly.
PGY Class-Specific Support Groups
The support groups are facilitated by a faculty member and is an open forum for residents to discuss challenges, concerns, and frustrations, whether they be logistical, personal, or clinical, with members of their PGY class.  Support groups will meet monthly.
Residency Retreats
Residency Retreats will occur semi-annually with faculty and resident participation to promote team building in a fun and low stress environment.
Wellness Half-Days
Each month residents receive a half-day free of all clinical responsibility to promote self-care.
Advisor System
Residents are assigned an advisor for the duration of their residency.  Quarterly meetings will be scheduled between each resident and advisor to create a safe space to discuss concerns, which can include work/career, emotional/spiritual, social/family, financial, or physical health.
Culture
At DVCH, we foster a culture of teamwork and willingness to help when needed.  This includes need for help covering when busy, when ill, or when on vacation.  Complaints, resistance, or attempts to make the person asking for help to feel guilty about that ask are a violation of professionalism and the antithesis to the culture we promote.  We are ONE TEAM and it takes all of us supporting each other to promote the culture we all value.
Diversity and Inclusion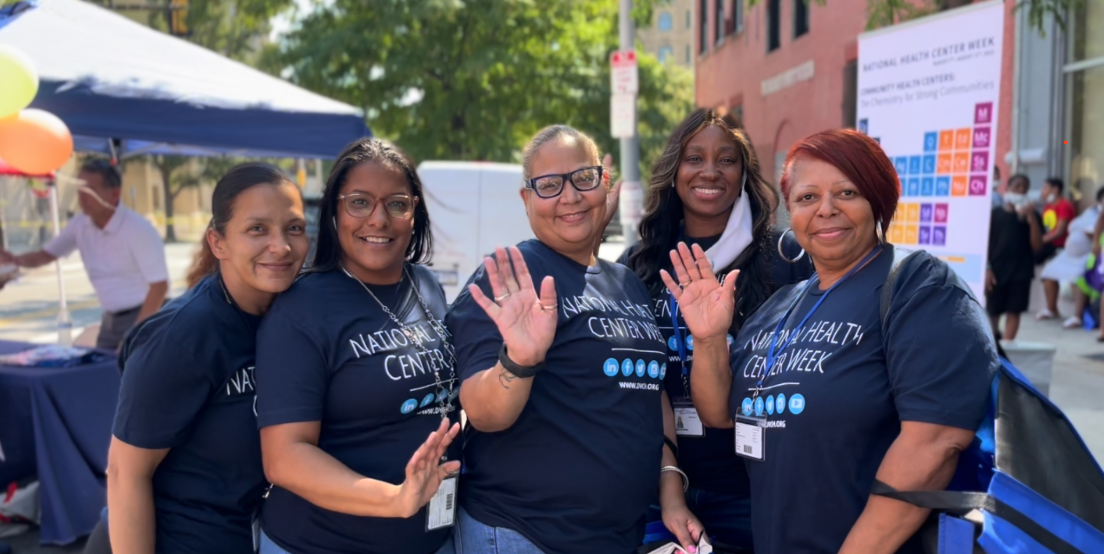 Commitment to Diversity
Being an FQHC committed to care for the underserved populations within the Greater Philadelphia area brings with it an inherent need to demonstrate commitment to diverse patient populations, society, compassion and integrity, and responsiveness to patient needs.  At DVCH we not only welcome diversity among our residents, but we invite our residents to help steer our DEI initiatives by having a minimum of one resident per class on our institutional Inclusivity Council.
Inclusivity Council
The Delaware Valley Community Health Inclusivity Council serves in an advisory capacity to senior leadership, identifying challenges and opportunities regarding diversity, equity and inclusion and providing strategic recommendations to enhance the workforce and patient experience.  Residents will be important members of this advisory committee.
Non-discrimination
DVCH does not discriminate in employment opportunities or practices on the basis of race, color, ethnicity, religion, national origin, age, disability, gender identity or expression, sexual orientation or preference, genetic information, ancestry, military status, sex, gender, family or marital status, domestic or sexual violence victim status, or any characteristic protected by law.
What is a Teaching Health Center?
Teaching Health Centers were created to increase primary care in underserved areas and train residents in community-based settings such as Federally Qualified Health Centers (FQHC).
DVCH as a Teaching Health Center
Under this model, DVCH as the FQHC is the Sponsoring Institution of the residency, unlike the traditional model of hospitals as Sponsoring Institutions.  Our expressed aims of teaching graduate medical education in this model are:
1) As a Federally Qualified Health Center, residents will be an integral part of the community caring for underserved patients and families.
2) Experiential learning and mentorship will promote interest in long term career caring for underserved.
3) Build and promote the physician workforce in underserved communities through recruitment and retention.
4) Develop culturally competent and empathetic physicians through our community and curriculum.
5) Promote diversity in Family Medicine training through recruitment and retention.
Contact Us!
Address: 1412 Fairmount Ave. Philadelphia PA, 19130